JAMES EARL JONES II - THE SCOTTSBORO BOYS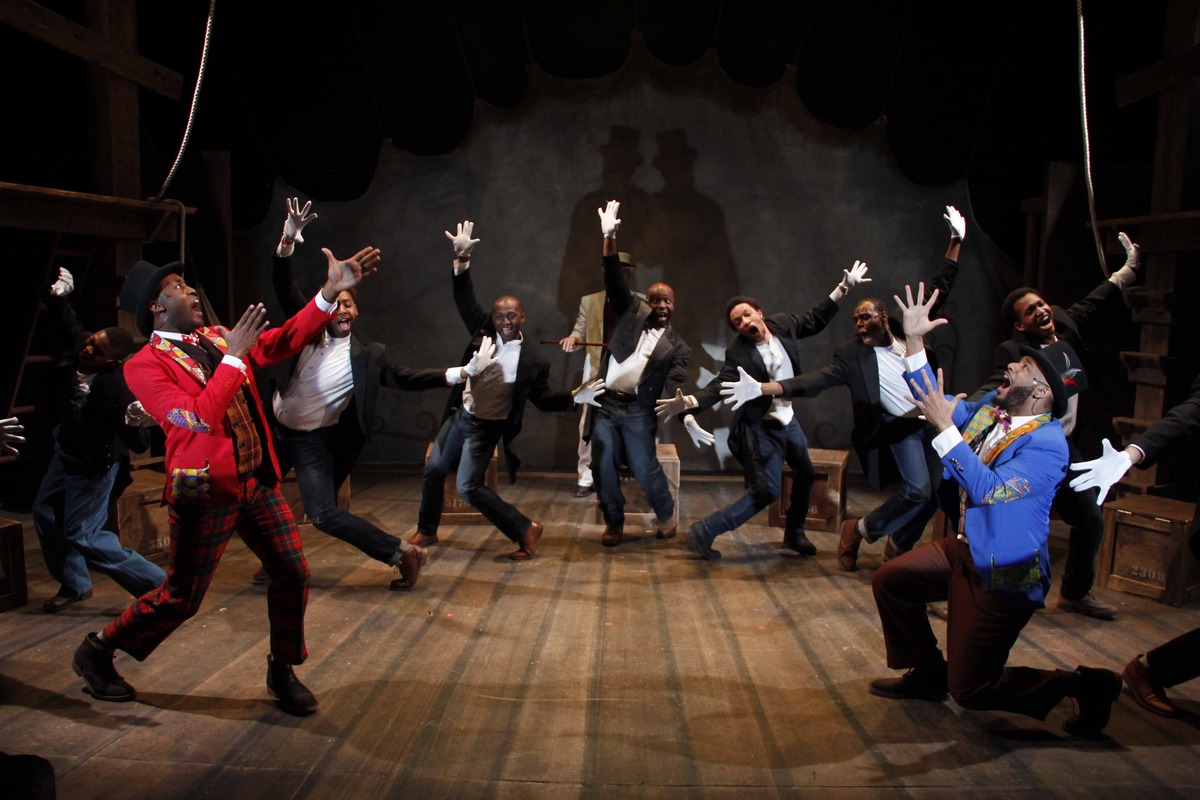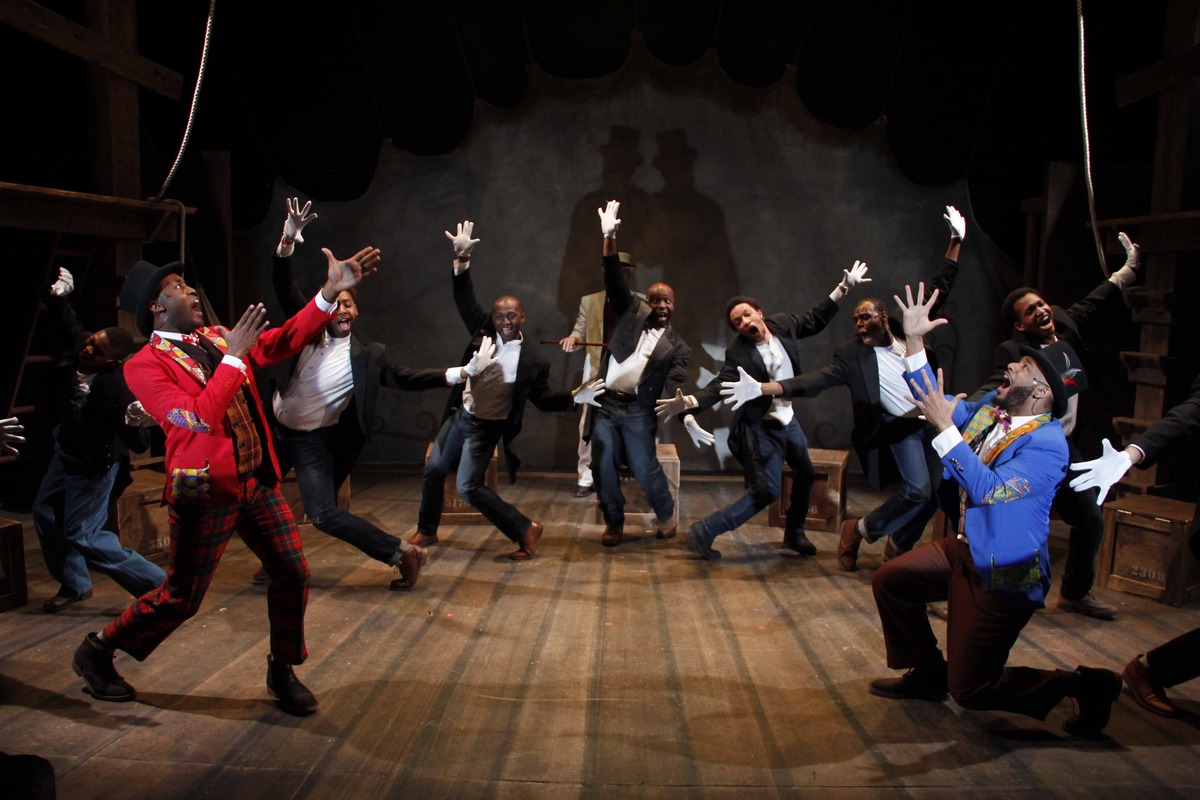 Music, art and theater are healing devices, according to James Earl Jones II, the triple-threat performer currently playing in Porchlight Music Theatre's production of Kander and Ebb's The Scottsboro Boys. Diagnosed with Tourette's Syndrome as a child, Jones early goal was to become a doctor. That plan changed and Jones received a scholarship to study opera at the University of Illinois Urbana-Campaign. Theater and dance followed, and a decade later, the multiple Jeff nominee has been at home on dozens of stages in a wide range of roles.
The impressive list of his Chicago and regional credits includes the title role in the world premiere of Carlyle and a superb turn in a featured role in Wonderful Town both at Goodman Theatre last season. He has also appeared in Sondheim on Sondheim at Porchlight, Dreamgirls and The Full Monty at Marriott Theatre and numerous other productions at Court Theatre, Chicago Shakespeare Theater, Writers Theatre, Lookinglass, Drury Lane, Northlight, Ravinia and Broadway in Chicago. His operatic credits include the Lyric Opera of Chicago, San Francisco Opera and in a national tour of The Gershwin's Porgy and Bess. His television and film credits include Pokerhouse, Chicago Fire and Empire. His work has been recognized by the Black Theatre Alliance Awards and Black Excellence Awards.
James Earl Jones II joined the Conversation on February 15th for a frank and open discussion about living with Tourette's and how the musical of The Scottsboro Boys story helps to broaden our understanding of a very dark and tumultuous time in our history.
How his difficult birth may have changed his life … "I had a very traumatic birth which I believe caused me to have Tourette's Syndrome. I was a preemie and I was breached. The doctors thought that my spine would snap … there was a lot of pressure at the base of my neck … They say that Tourette's is a hereditary disease but seemingly no one else in my family had it … So, I thought to myself 'well certainly things have to come from somewhere' … and being that Tourette's is a neurological disorder ... extreme trauma to your spine and neck could do something like that, so that was my assumption."
Advice for coping with Tourette's Syndrome ... "The arts, my career in the arts, has certainly helped me … and to know that even if you have things that are evident within your Tourette's that other people can see … try to believe and truly understand that you are no different than anyone else. You are a regular – if there is – a regular human being that deserves the same amount of love, decency, consideration and respect as the next."
On portraying an historical character in The Scottsboro Boys … "Unlike other shows this is someone's real life … and there is something about telling that story, honoring them, honoring their family … that is really significant and important … You want to be earnest and truthful and in that same vain, you want the audience to feel their highs and their lows, their joys and their pains … so it compels them to not just be moved in the moment but even to possibly leave the theater and want to learn more about that person."
On Cynthia Clarey's role as "The Lady" … "She speaks volumes without speaking. She stands for nurturing, hope, and the future."
On truth and justice, then and now … "The truth … when people talk about 'the truth will set you free' … you hope that is the case, but it is not always the case … Pardoning all of these boys took almost a century even though they never raped those girls. I thing that speaks volumes of where people think we are versus where we really are."
MORE INFO | TICKETS
MORE AT DE USURIS
SPECIAL VIDEO:
JAMES EARL JONES II & ENSEMBLE SING "GO BACK HOME"